Take care of your dental health and show off that white smile
Want a whiter smile? Start taking care of your teeth today.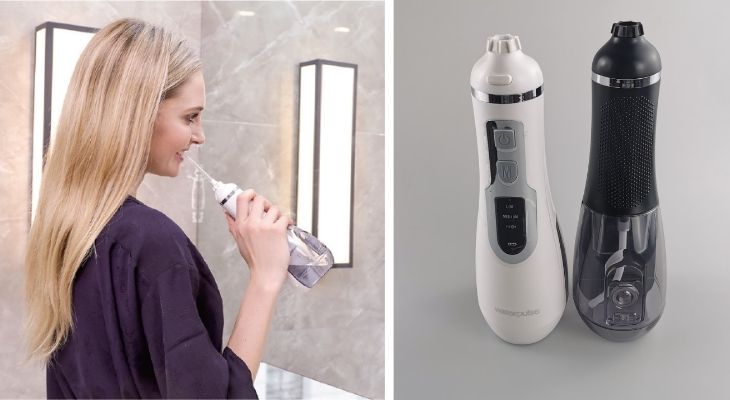 The Waterpulse Tooth Cleaner uses water pressure and acts like floss, to clean deep around your teeth. It removes plaque and food residues that build up in the spaces between your teeth. And, it's finally available for purchase online!


Daily brushing with a traditional toothbrush doesn't remove all of the accumulated plaque and bacteria from your mouth. This can lead to cavities and gum disease.
You can avoid these problems by using your Walterpulse Tooth Cleaner every day, for a complete cleaning of your tongue, gums, cheeks, and the roof of your mouth. Use it just like you would dental floss, and enjoy that fresh, clean feeling.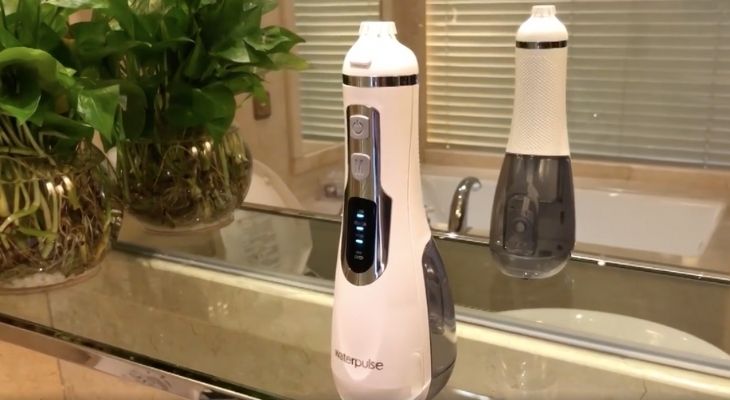 The Waterpulse Tooth Cleaner's advanced technology adapts to your oral hygiene needs with three water pressure settings: High, for deep cleaning; Medium, for normal cleaning; and Low, for people with sensitive teeth and gums.
Its design makes it easy to use, even for people with dentures, dental implants, or gum grafts. Its massaging movement helps stimulate blood flow, to keep areas treated with fillings or crowns clean and healthy.
Keep your teeth and gums clean and free of plaque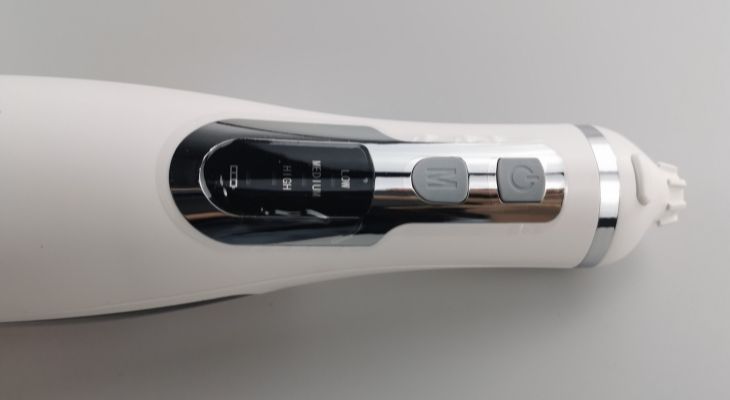 This device, designedby dental health experts, utilizes advanced technology to make your daily at-home cleanings more effective, similar to a cleaning you would get at the dentist's office.
Gingivitis is a painful inflammation of the gums, caused by the plaque the builds up on our teeth.

Plaque is caused by bacteria that accumulates over time due to poor dental hygiene.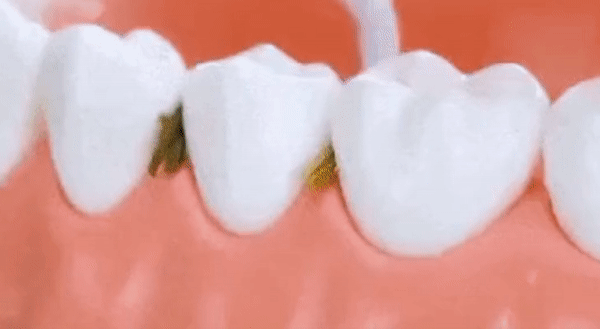 There are many types of bristle toothbrushes available that adapt to people´s unique dental needs. But none of them can get into the small spaces that the Waterpulse Tooth Cleaner's stream of pressurized water can reach.
Use it every day as part of your routine, and you'll start to notice cleaner teeth without plaque, more pleasant-smelling breath, healthy gums, and a feeling of freshness that can only be achieved with a watter pressure cleaner - even better than using floss.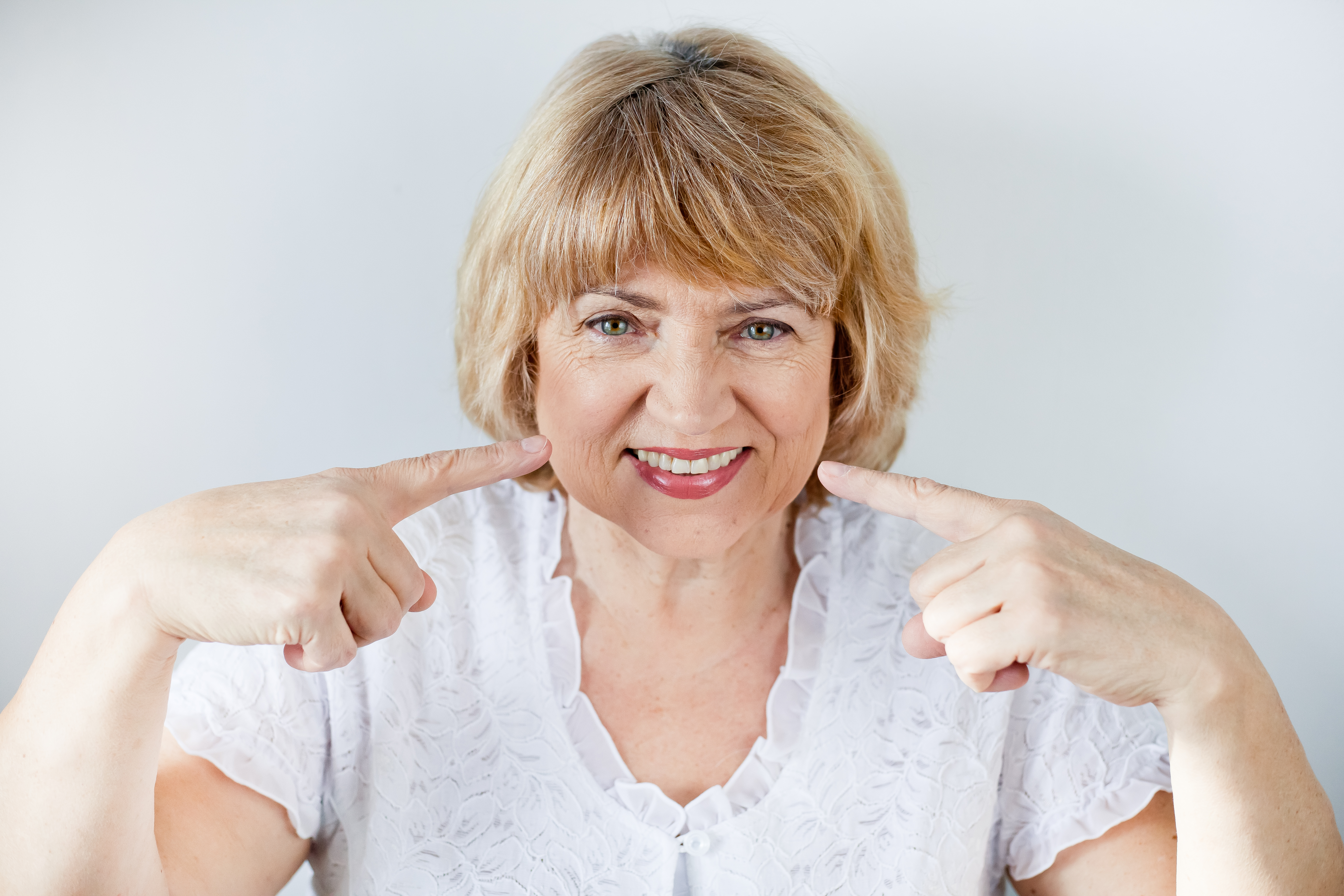 Helps remove plaque from between your teeth


The Waterpulse Tooth Cleaner uses a stream of pressurized water to remove the food scraps and residues that always end up trapped between our teeth, becoming the perfect spawning ground for bacteria, which leads to plaque buildup, putting our gum health at risk.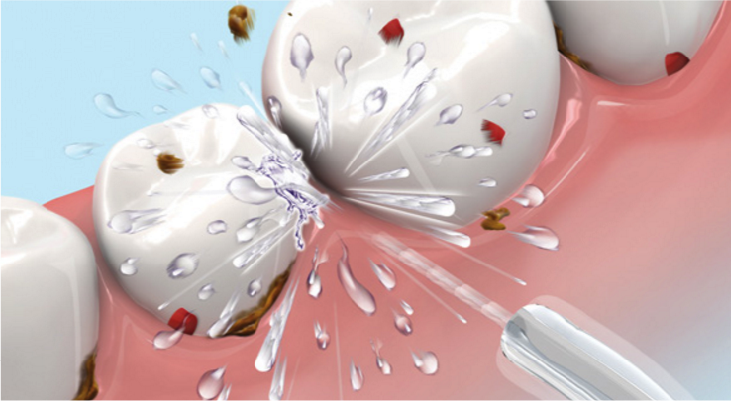 Its three levels of water pressure allow it to adapt to the individual needs of each person


Whether you use the High, Medium, or Low setting, you won't hurt your gums, which is why this device is perfect for allowing people who suffer from gum sensitivity to get a complete cleaning without discomfort.
The device's stream of pressurized water cleans without moving or damaging your gums, and it can be used by people with braces, prosthetics, implants, or other dental work

It's the most recommended way of effectively removing plaque buildup between braces or other dental apparatuses.
Take care of your dental health without damaging your gums
The Waterpulse Tooth Cleaner is a complete dental hygiene system, with 2 sprayers for normal use, 1 tongue cleaner, 1 water flosser for cleaning in-between teeth, and 1 massager


Keeps you one step ahead of the plaque and food residue that can build up between your teeth and under your gums. Use it every day to get clean teeth, healthy gums, and fresh breath, with just one minute of use.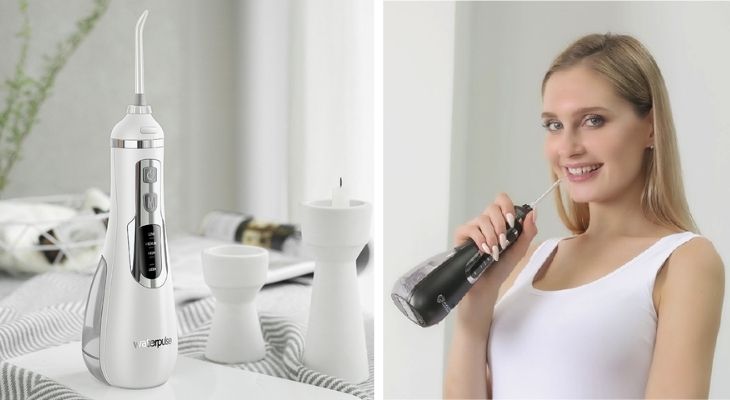 I am thrilled with the purchase of this product! It meets all expectations, plus shipping is fast and it comes in a well-protected box. I was looking at reviews for other brands and none of them fully convinced me. I finally came across this brand and this product and saw that almost everything was positive.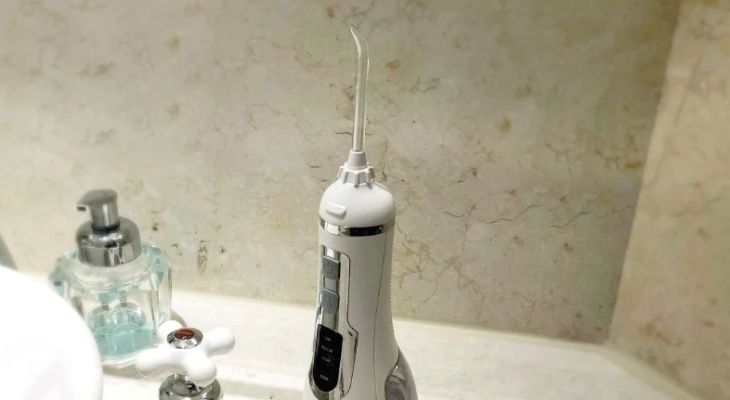 Excellent quality for the price and fast delivery. The website offers many advantages for older people... Good prices, and the order arrived the day promised. I bought two units since this was the best price/quality ratio among all my options and I will definitely be back for more.
It was the first time I was buying something like this and until now, I had always felt loyal to certain well-known brands that also happen to be more expensive. The difference in price and the good product reviews compared to other similar products is what made me decide to finally try it. After several weeks of use, I must say that I am extremely satisfied. Very good purchase, I highly recommend it!
Start using the Waterpulse Tooth Cleaner. No more tooth or gum irritation!


All you have to do is follow these 4 steps to get yours:

Step 1: Order your Waterpulse Tooth Cleaner via the official website to take advantage of a special offer.

Step 2: Receive your shipment in just a few days.

Step 3: Start using your Waterpulse Tooth Cleaner and enjoy a deep, professional-level cleaning every day at home.

Step 4: Show off your beautiful smile!
Can remove plaque from in-between your teeth, and is 50% more effective than dental floss for improving your dental health.

Comfortable and easy to use. With just 1 minute per day, using either of the 3 available settings and 360º of cleaning, you'll keep your mouth healthier than ever.

Massage feature for stimulating blood flow in gums, making them stronger and healthier, and helping speed up healing and recovery following dental work.

This cleaning device is portable, compact, and lightweight. It's designed for travel. You can bring it anywhere and use it in the shower, or even in the tiny bathroom of an airplane.
It's only available for purchase online via the official store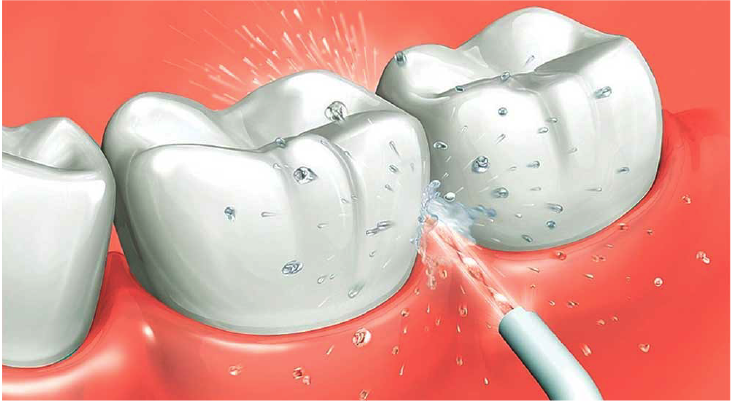 FAQs:


How does water pressure cleaning work?

Streams of pressurized water, like those used by your dentist, are what the Waterpulse Tooth Cleaner uses to clean around each tooth and gum, removing plaque and food residue.

How do I use it?

All you have to do is fill the tank with water, insert the spray cap, choose the pressure level, and aim the stream of water all around your teeth and gums.
Is it safe to use around crowns and implants?

Of course! It won't move implants or damage grafts. It stimulates the gums, helping speed up recovery. We only recommend that you consult your dentist regarding which pressure level to use.
What kind of battery does the tooth cleaner use?

This cleaner has an internal rechargeable battery. It comes with a USB charging cable. It fully charges in 4 hours, and holds its charge for up to a week of daily use.
Today's special offer: get 50% off and free shipping
Disclaimer: This website is an advertisement and not a news post. This product is not intended to diagnose, treat, cure, or prevent any disease or health condition.
The information provided in this document should not be considered a substitute for the advice of a physician or other healthcare professional.

They can be useful in certain situations of high risk as a complement, never as a substitute. Since each individual is different, the results may vary.

CERTIFICATES